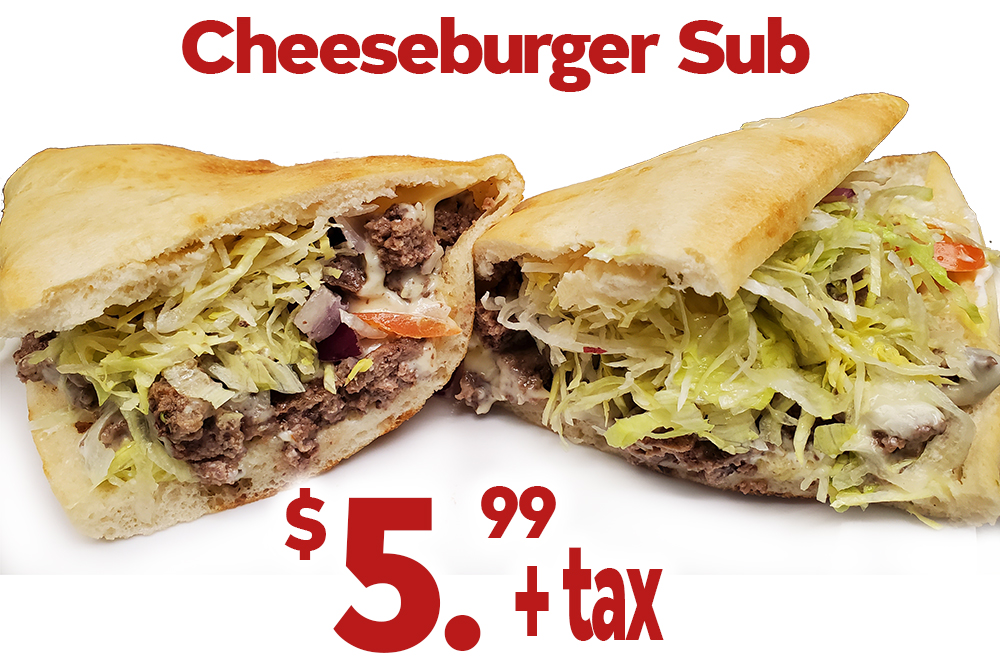 Click On Image For Closer Look
The Sub Of The Week this week is Larry's Cheeseburger Sub. This is a great sub. It's like the biggest and juiciest cheeseburger you ever had with beef patties and melted American cheese on our fresh homemade sub bun. Add your choice of lettuce tomato, onion, mayo and oil. Regularly $9.00, now just $5.99 plus tax until this Saturday, June 10, 2023.
Eat in or call (570) 966-5012 for pickup.
Larry's Pizza is proud to serve the highest quality pizzas and subs in the Mifflinburg area.  All of our pizza dough is made fresh daily in our clean and modern kitchens. Nothing frozen.  We bake our own breads daily. All of our ingredients, from our meats to our cheeses and vegetables are guaranteed fresh daily, no matter the cost to us, but our high quality, fresh ingredients never affect our very reasonable everyday low prices.
That's not all!
We never skimp on any ingredients from meats to cheeses to vegetables. Our pizzas have twice the the amount of cheese compared to many of the "big name" pizza shops.  What else makes Larry's Pizza one of Mifflinburg Pennsylvania's best pizza and sub shops?  You can get fast home delivery throughout Union County, 7 days a week.  If you haven't tasted Larry's Pizza and Subs, what are you waiting for? Give us a call today, stop in where you can pick it up, or sit down in our relaxed and comfortable dining room.
Delivery Hours

Monday – Thursday
Friday & Saturday
Sunday

11am – 9pm
11am – 10pm
11am – 9pm
Pickup Hours

Monday – Thursday
Friday & Saturday
Sunday
11am – 9pm
11am – 10pm
11am – 9pm